Water Levels Report for March 30th
From the GBA.
Lake Michigan-Huron has risen 2 inches over the last month, is 6 inches above the previous year's level, and is forecasted to rise 4 inches over the coming month.
Lake Superior's outflow through the St. Mary's River is predicted to be above average in March. Lake Michigan-Huron's outflow into the St. Clair River and the outflow of Lake St. Clair through the Detroit River are projected to be above average.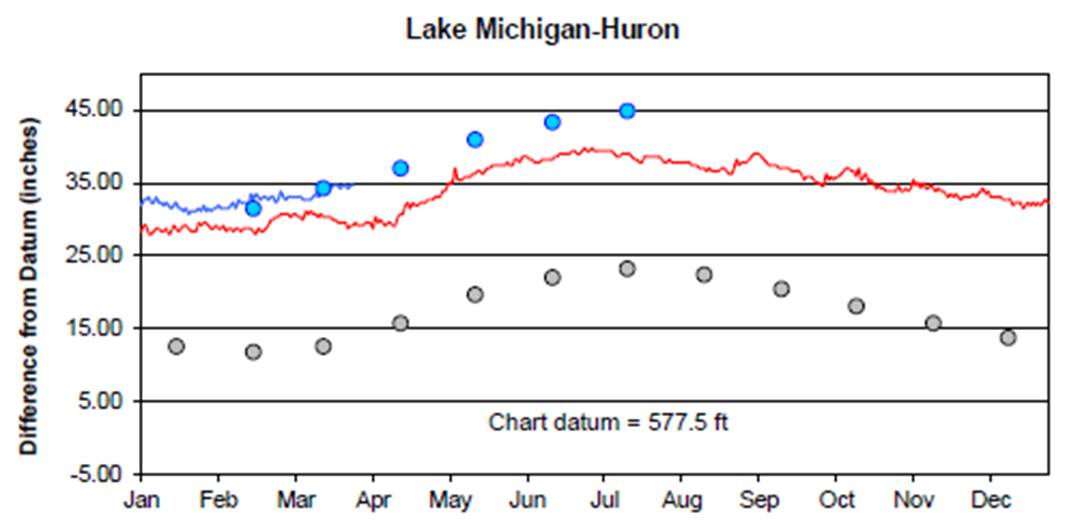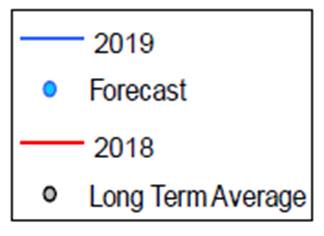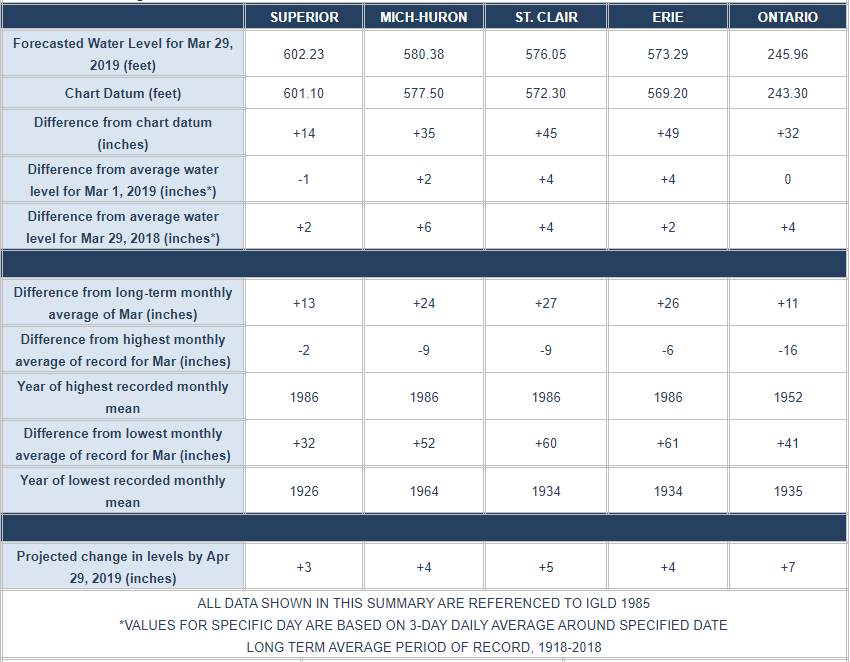 The most recent clear satellite image is this one from March 29th, which shows that the ice cover on the Bay has retreated further, but the east and north shorelines are still completely covered. A mainly cloudy image from yesterday appears to show that more of the ice out in the middle has broken up with some blown across to the west side of the Bay.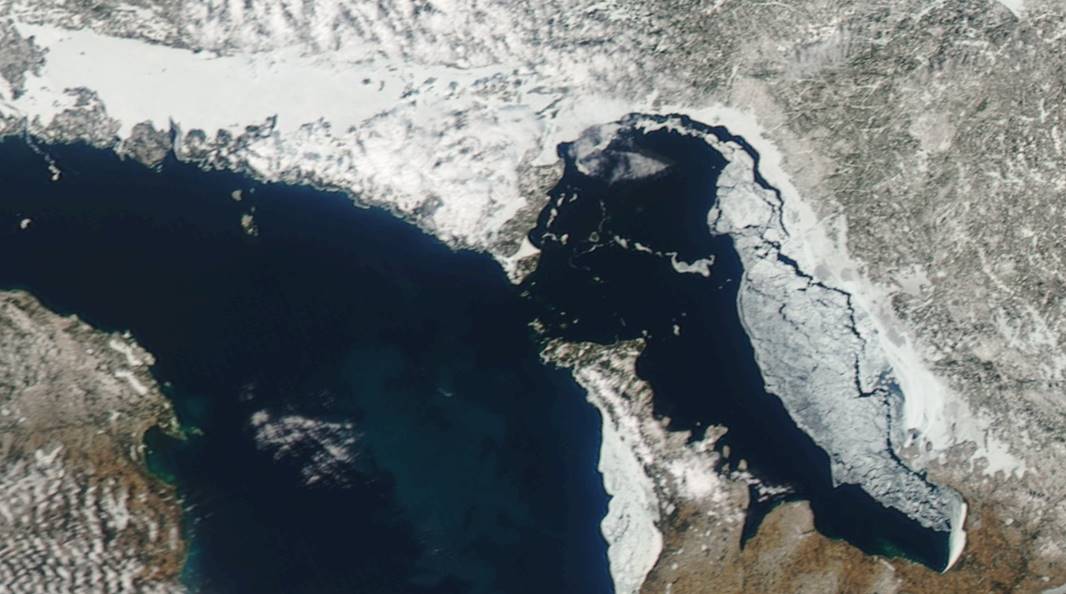 Best Regards
Rupert
Rupert Kindersley
GBA Executive Director
(416) 985-7378
rkindersley@georgianbay.ca